Beijing Fast Track
Airport Meet and Assist
VIP Assistance at in Beijing's Capital Airport
CHECK PRICE
BOOK NOW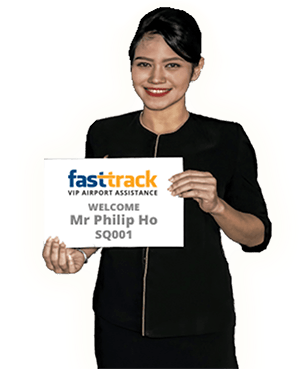 Beijing Airport Meet and Assist services for any traveler, on any airline, in any cabin class
Beijing (PEK) one of of the busiest and biggest airports in the world. Booking a Beijing Airport Meet and Assist Service will make it all fast and easy. Fast Track's local greeters help find the shortest lines quick arrival, a smooth departure, or a successful connection. 机场VIP快速通道服务
Fast Track's service in Beijing includeshelp passing as quickly as possible through border controls. Our reservation team & booking system will help you book the exact service you need. There are also Elite VIP options.
Meet & Greet service in Beijing Capital Airport (PEK)
On arrival Beijing Airport Meet & Greet staff (English speaking) meet you near the air bridge. They will assist you through any passport or visa control, and escort you to the baggage and customs area. They will help find your driver, or if you booked a connection, check in for your next flight.
On departure, they will contact your driver, will assist you through check-in and immigration, and will take you to your airline lounge or the boarding gate.
For connections, the greeter will meet you near the air bridge and will guide and escort you through the arrival, departure and transfer processes needed for your connection, right through to your airline lounge or the gate.
For more than 10 years our Peking Airport Assistance and Booking Team has assisted thousands of travellers pass smoothly through busy airports. Before you book, Fast Track's tools and expert staff will help you understand and choose the exact service you need at the lowest possible cost.
Fast Track services are available to any traveler, on any airline, and in any cabin class, and in all major airports around Asia, the Middle East & Africa.
In China we serve almost all airports in their DOMESTIC terminals, and provide  INTERNATIONAL arrival and departure  services in 6 major airports:  PEK, PVG, SHA, CAN, KWL & TSN.
China has 200 airports, the major ones being Shanghai, Beijing and Guangzhou. Beijing Capital International Airport (IATA Code PEK) is the busiest, handling over 95 million passengers a year. This makes it the second busiest airport in the world after Atlanta USA, based on passenger numbers.
The original terminal was built in 1958 and still operates for VIPs and charter flights. The airport is 32km (20 miles) northeast of Beijing (Peking) in the Chaoyang District. Terminal 1 was built in 1980, Terminal 2 was added in 1999 and Terminal 3 opened in 2008 to serve the 2008 Summer Olympics.
T3 is the second largest terminal in the world after Dubai and the sixth largest building in the world by floor area, covering 986,000m² (10.6 million sq.ft. Make use of our FastTrack Meet and Assist Services to help you navigate through this vast terminal in the fastest and most efficient way. Shanghai's primary airport is the Shanghai Pudong International Airport (IATA Code PVG) located on a 40km² (10,000 acre) coastal site 30km (19 miles) southeast of the city.
This modern airport opened in 1999 and serves mostly international flights. Operated by the Shanghai Airport Authority, Pudong Airport is a hub for Air China, China Eastern and Shanghai Airlines and is the biggest DHL express hub in Asia. It has two passenger terminals and five runways handling around 70 million passengers in 2017.
Guangzhou Baiyun International Airport (IATA Code CAN) serves southeast China. It is named after nearby Mount Baiyun which means "white clouds" in Chinese.
The bright new airport opened in 2004, replacing the 72-year old original airport. It is 28km (17 miles) from downtown Guangzhou and is the world's 13 th busiest passenger airport serving over 65 million passengers a year. It has two terminals and has full FastTrack Meet and Assist and VIP Services including FastTrack Immigration.